Though this was supposed to be my Self-Care Saturday post this past week, by the time I actually finish writing it and post it, Saturday will be long gone. It's such a struggle for me to get the posts written and posted when they should be! 
Anyway, I'll just call it a Self-Care post...
Last week I took a couple of "substitute nannying" jobs—kind of like substitute teaching. In both cases, the original caregiver had become ill, so I was sent out on assignment to fill in.
There are pros and cons to taking these short one- or two-day assignments. The negative is that every day is like starting a new job, and I never know what to expect. However, I get to meet new families, and that's a plus. It's also fun to see how different people live and to interact with children of various ages.
On Friday, I was with a 6 and 9 year old. That meant we did exciting things like play hangman and listen to the first two segments of The Lion, The Witch, and the Wardrobe produced by Focus on the Family Radio Theatre. Seriously, these things were thrilling to me, because so much of my time within the past couple of years has been spent with infants or toddlers. It was fun to do higher-level activities for a change.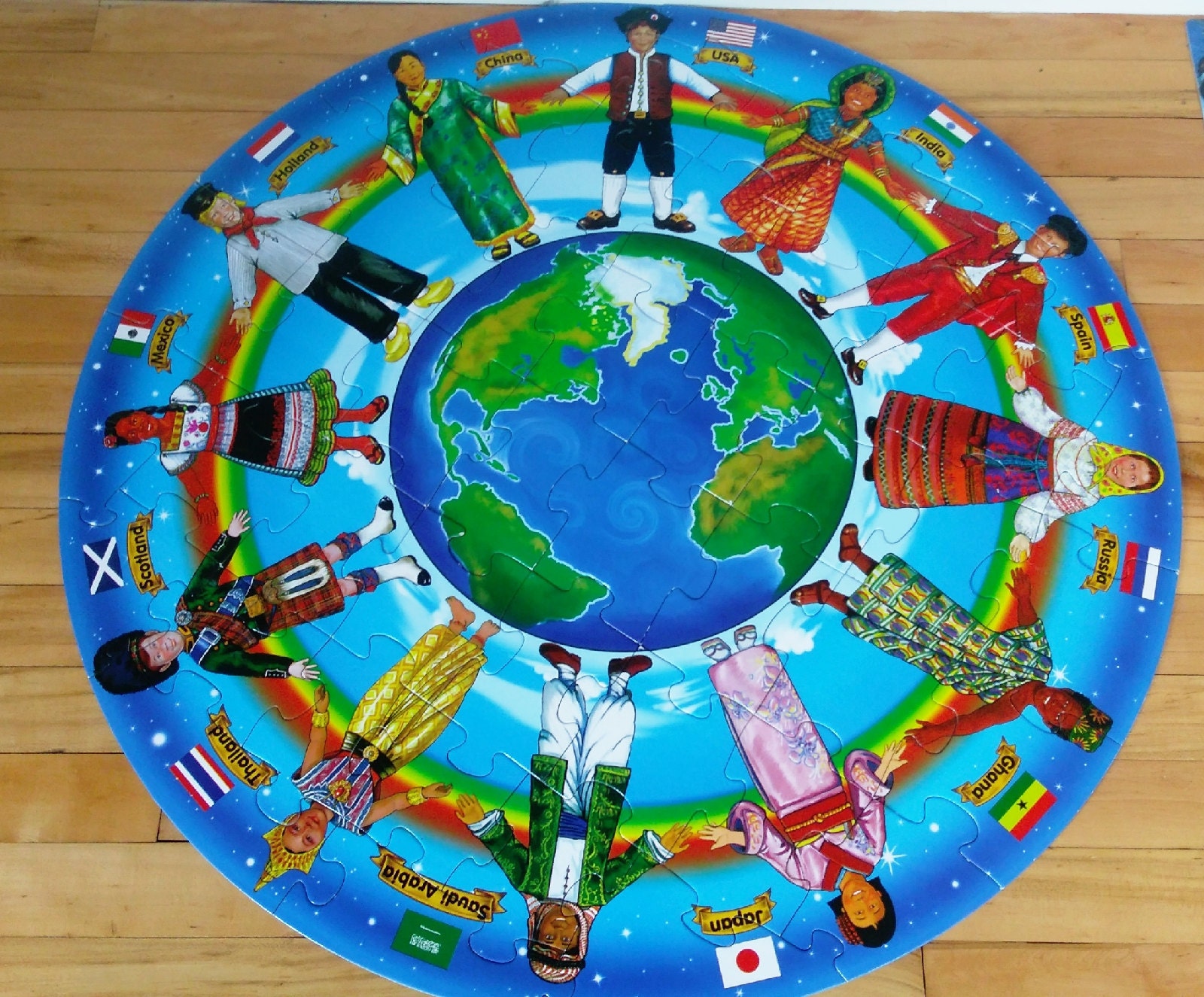 I was able to carry on meaningful conversations and learn about the 9-year-old's dream to become an artist, an interior designer, and an architect. She builds rather elaborate (for a 9-year-old) Lego houses just for the sake of designing them and rearranging furniture in them. Then she tears them down so she can construct another.
Anyway, back to the self-care kit...
On Tuesday I was assigned to spend the day with a 22-month-old toddler. She was, perhaps, the most active toddler I've worked with. Good active. She was well-behaved and used her manners, consistently saying, "Thank you," whenever she was given something. But she was a busy little girl. Moving, moving...talking, talking...with a couple of toddler moments thrown in there.
The moving and talking were non-stop from the time I arrived at 7:30 AM. Again, good. That's healthy behavior for a toddler. But it's also tiring for an adult, especially for an adult who woke up at 3:00 and couldn't go back to sleep! My coffee was struggling to keep up with her!
During my years as a nanny, I've learned the importance of taking small pauses throughout the day. I used to feel guilty for taking a break, as if a taking a pause is lazy or declares a lack of interest in the children. Feeling the need to always be "on" with the littles left me weary and feeling burned out.
Overall, it wasn't a good formula for us to be successful. If I was zapped of my enthusiasm and energy, the littles were the ones to feel it most. The best thing for a little person is to feel that they are loved; the best way for me love them is to be "charged." That means there have to be little pauses throughout the day that allow me to reset and recharge so I can go on engaging with them.
So back to the day, with little Miss Busy...
Knowing that morning that I was scheduled for an 8 hour and 45 minute day with a little person who likely would outdo my energy level, I packed along a pause kit.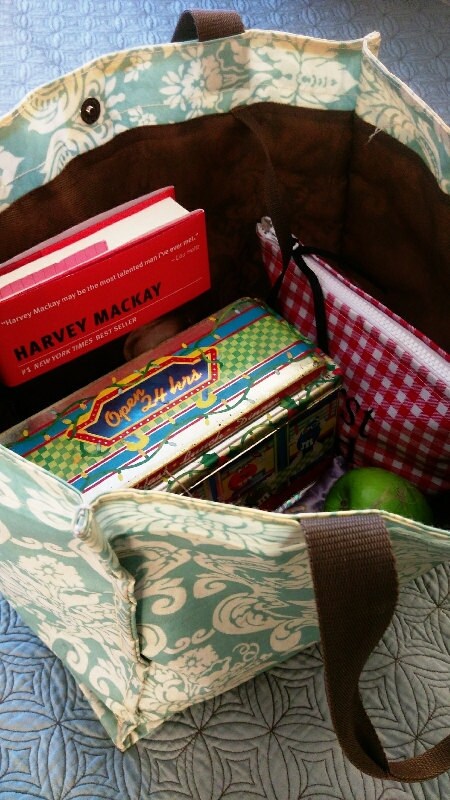 What is a pause kit, you wonder? The kit I took along that day was a vintage tin packed with some loose-leaf tea, a cloth napkin, and a tea cup. A thermos of hot water was part of the gear, too. These items would provide a restful break for me to gather myself back together so I could continue to interact with the toddler.
Mid-morning, I pulled out the tin and the thermos so I could take a few minutes to recharge while the toddler played with her dolly nearby. Ten to fifteen minutes later, I was ready to actively play with her again.
In the afternoon, we both sat down for a snack. The pause tin came out again, so I could ingest a little more caffeine to help me finish out the day.
And then it was back to play until Mamma came home.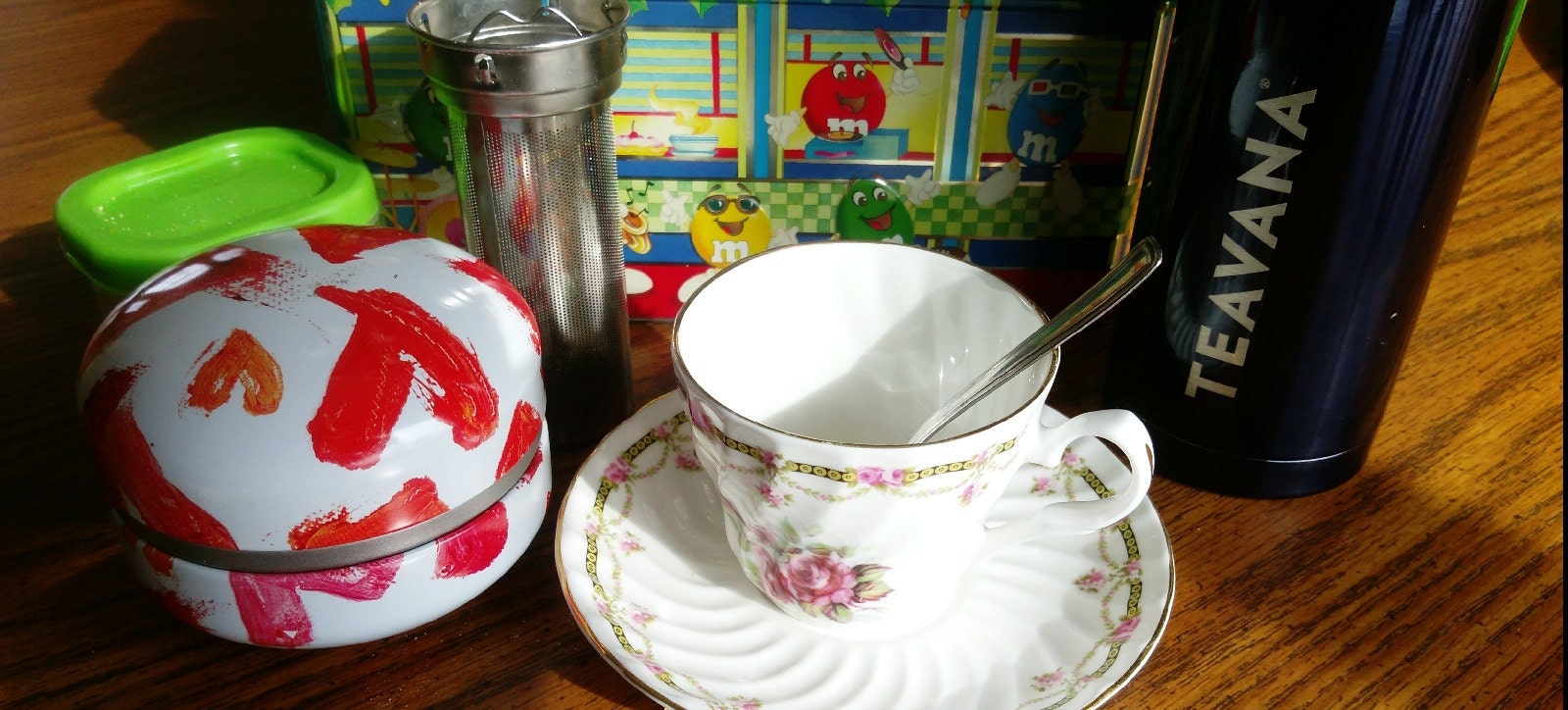 The little self-care pause mid-morning and mid-afternoon helped us both have a lovelier day. The brief "me times" allowed me to be a better caregiver and more fully enjoy my day with the toddler. For me, this is an essential.
If you were to create a pause kit, what would yours include?
Next week, let's talk about creating some different self-care kits that would help us better manage our days.