In the last post I shared how I make time to recharge while caring for children. If you have littles, you know they are darling and life wouldn't be the same without them; but they often come packed with more energy than your favorite energy drink. If you missed it, you can go back and read the post from March 5, 2018.
At the end, it was stated that in this post we would talk about some different ways to put together a pause kit that can be easily accessed for those brief moments that you need to recharge.
It should be stated that you do not need to be a parent or a caregiver to benefit from a pause kit. Life itself, with or without kids, is draining. Everyone needs a pick-me-up from time to time. I'm becoming more convinced just how important those times of pause are. 
My goal is to make it easy to get what you need so you can return to your active life re-energized and ready to engage once again. Here is what you'll need:
Container
So lets look at containers for pause kits. The selection is endless.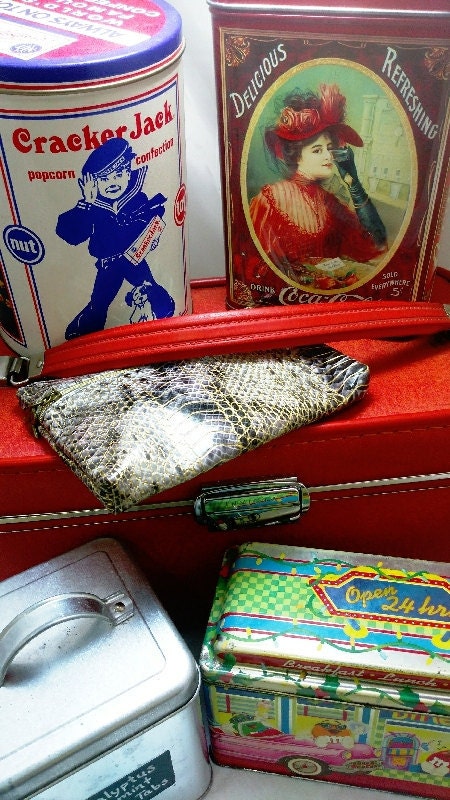 I love vintage. As seen in the photo, I may have a problem when it comes to vintage tins. I also like repurposed and unique. Choose what best suits your personality and how and where it will be used. Does it need to be compact for travel, or will it remain at home or in the office?
Yes, you should have a pause kit in the office too! Times arise when a regroup or a recharge is needed. A pause can help you refocus and be more productive.
For years, I had a selection of tea cups and teas in my office. Each tea cup had a story that went along with it, either from a place where I had traveled or of someone who had gifted it to me. I loved recalling how I aquired the cup.
I also had about a dozen kinds of tea. Again, some found while I was exploring new places; some that were seasonal; some that were traditional.
Not all of my pauses were alone. Sometimes a co-worker or a guest would be invited to join me. Many, many conversations were had and friendships cemented over a cup of tea.
Timer (optional, but handy)
At home or in the office, it's a good idea to have a timer. Again, the possibilities are almost endless. There are sand timers, old fashioned wind-up timers, or modern electronic.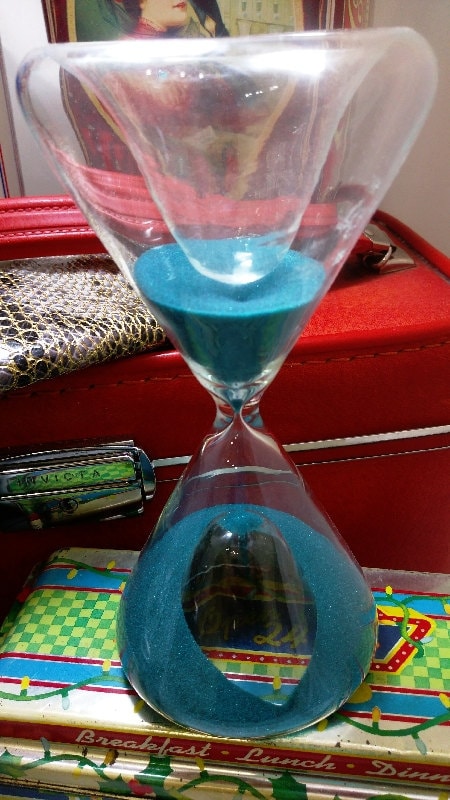 This sand timer was a gift to me one year for Christmas. I just love it!
Theme...and then, of course, the "Stuff"
Next, select the theme of your pause. Will it be an activity? a beverage? a craft?
For me, a tea tin is what I have found to be the most portable and the most useful for me. It fits easily into my bag for a day of nannying. A sip of tea soothes away any stress and helps me refocus on the children.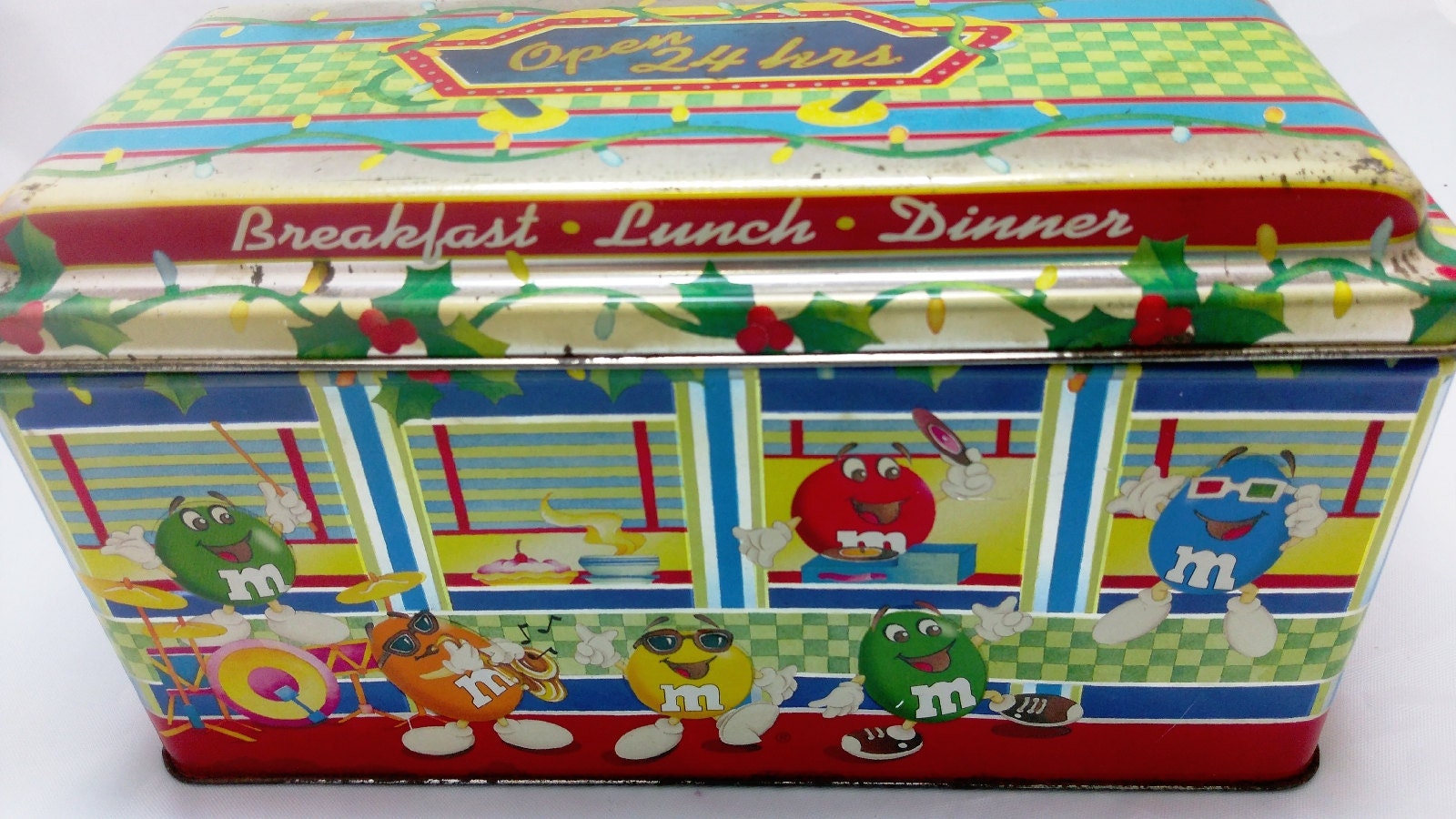 The colors and the retro vibe make me happy. The tin measures approximately 12" x 6" x 4". It easily fits into my day bag.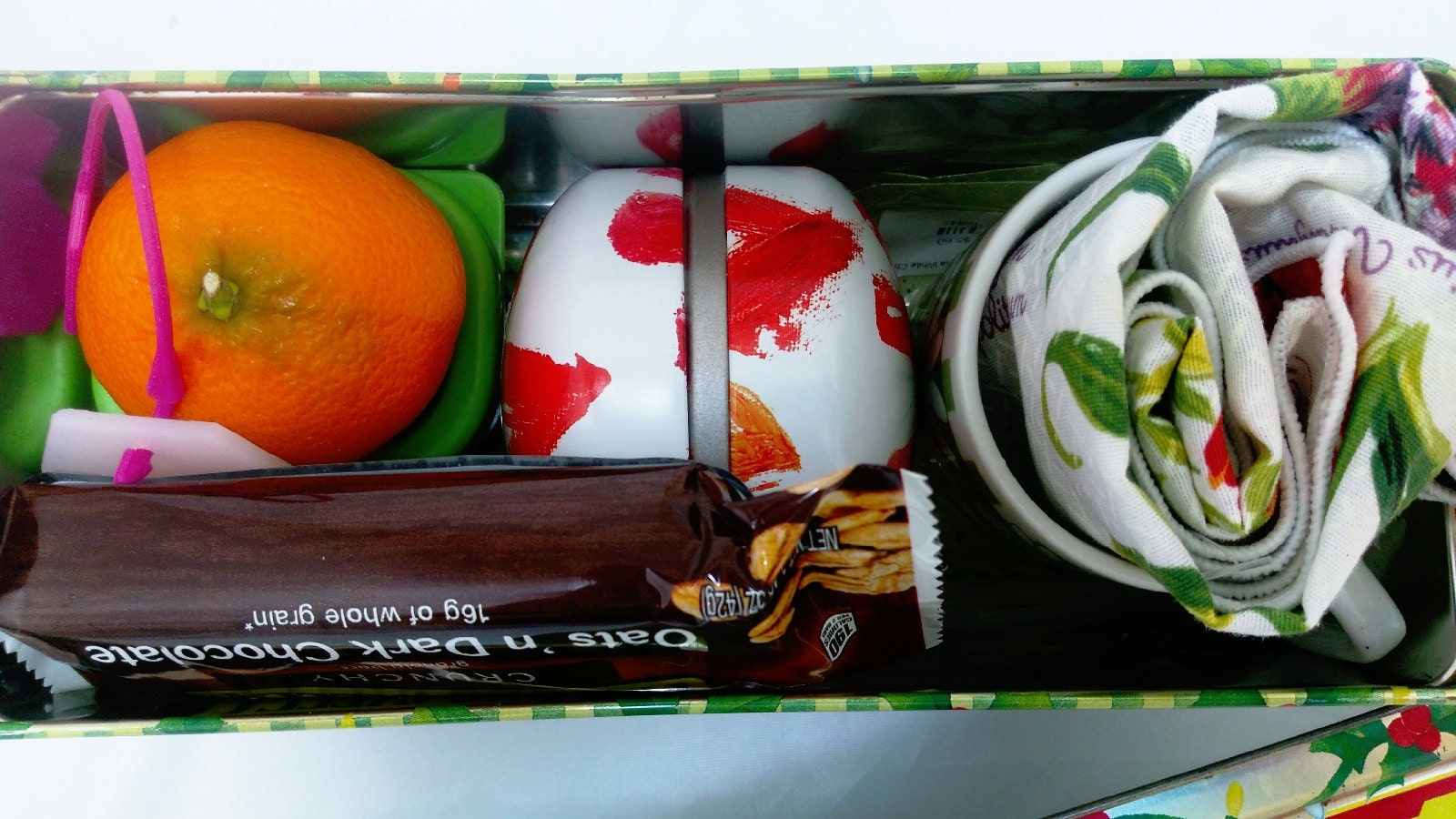 My little tin holds a vintage cup, a cloth napkin, loose leaf tea and a reusable silicone tea bag, sugar, half and half (not pictured), a teaspoon, and a snack. Pretty handy, huh?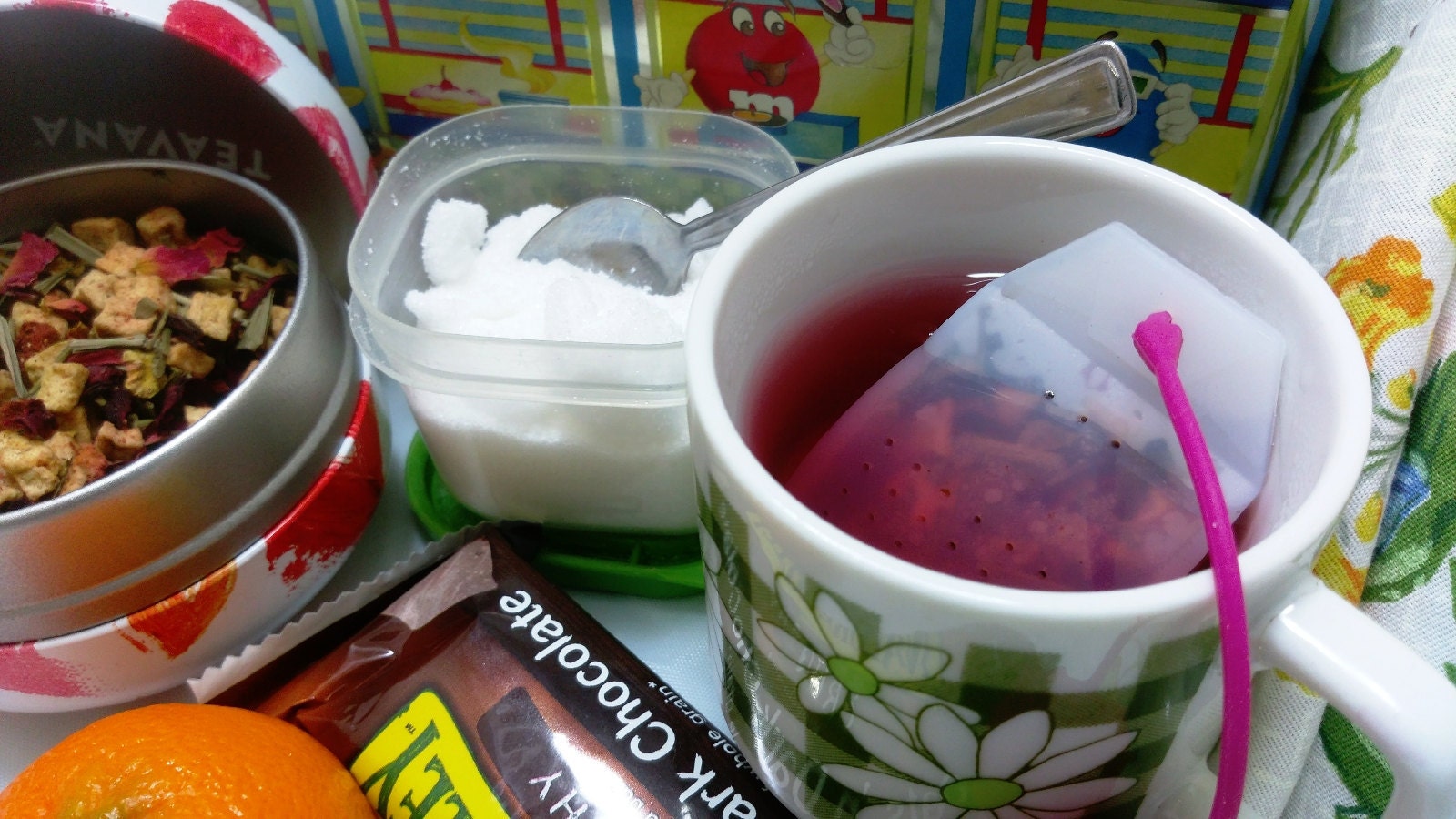 Just add hot water, and it's ready! (That cup reminds me of a set my grandma had when I was little. Cozy memories.)
Creativity--Just Have Fun!
Once you've found your container and your items, start assembling. Part of the fun is being creative. Make it fun to put together, and make it fun to use.
Here are a couple of other examples pause kits that I put together for myself.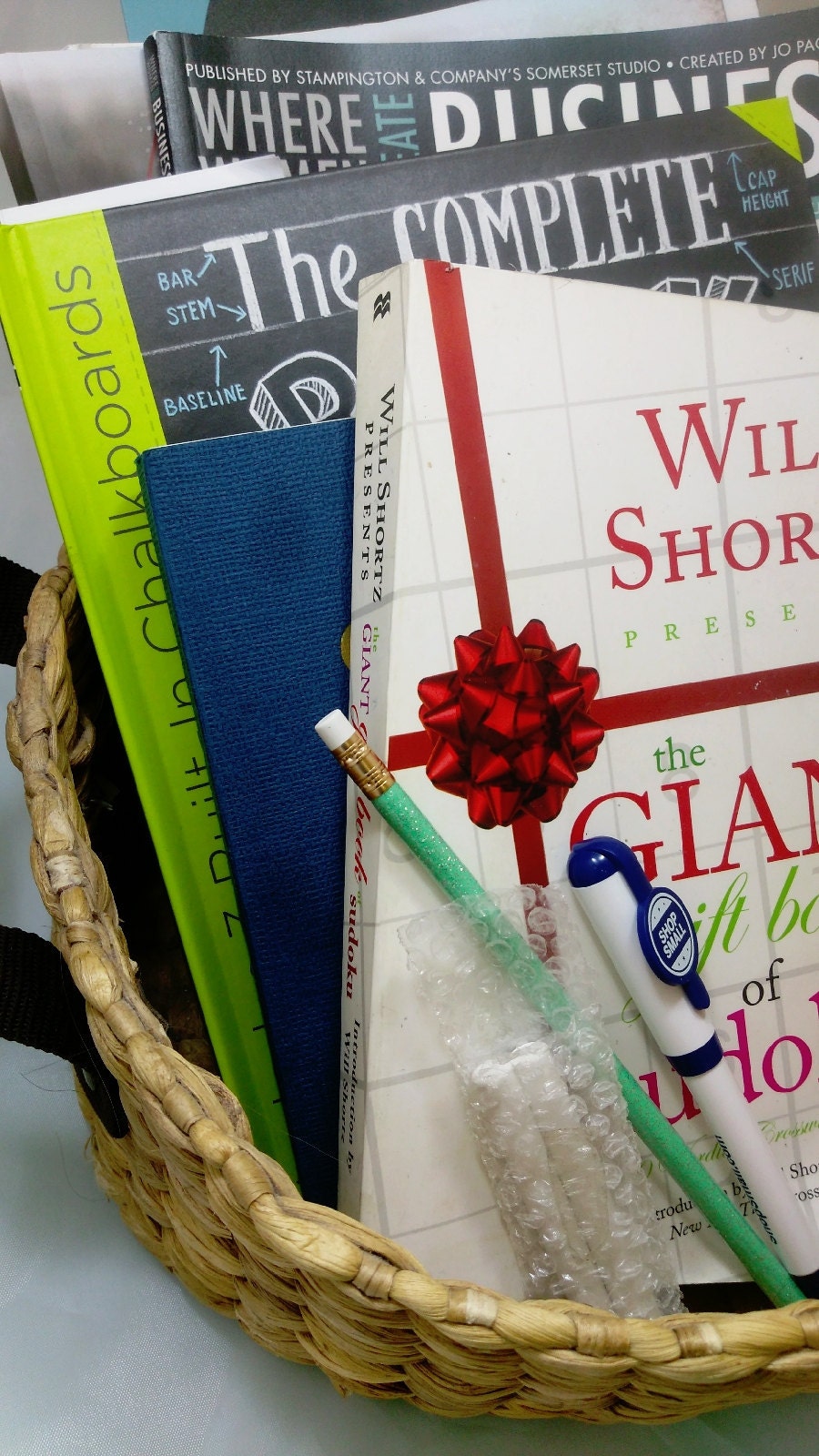 This one stays in my bathroom and gets used during my evening wind-down before bed. The basket holds a couple of magazines, a book about chalk lettering and some chalk, and a book of Sudoku and a pencil. I'll sometimes work a puzzle or read a magazine while taking my bath, or I'll take the items out to the living room after my bath and enjoy them while sipping a cup of hot tea.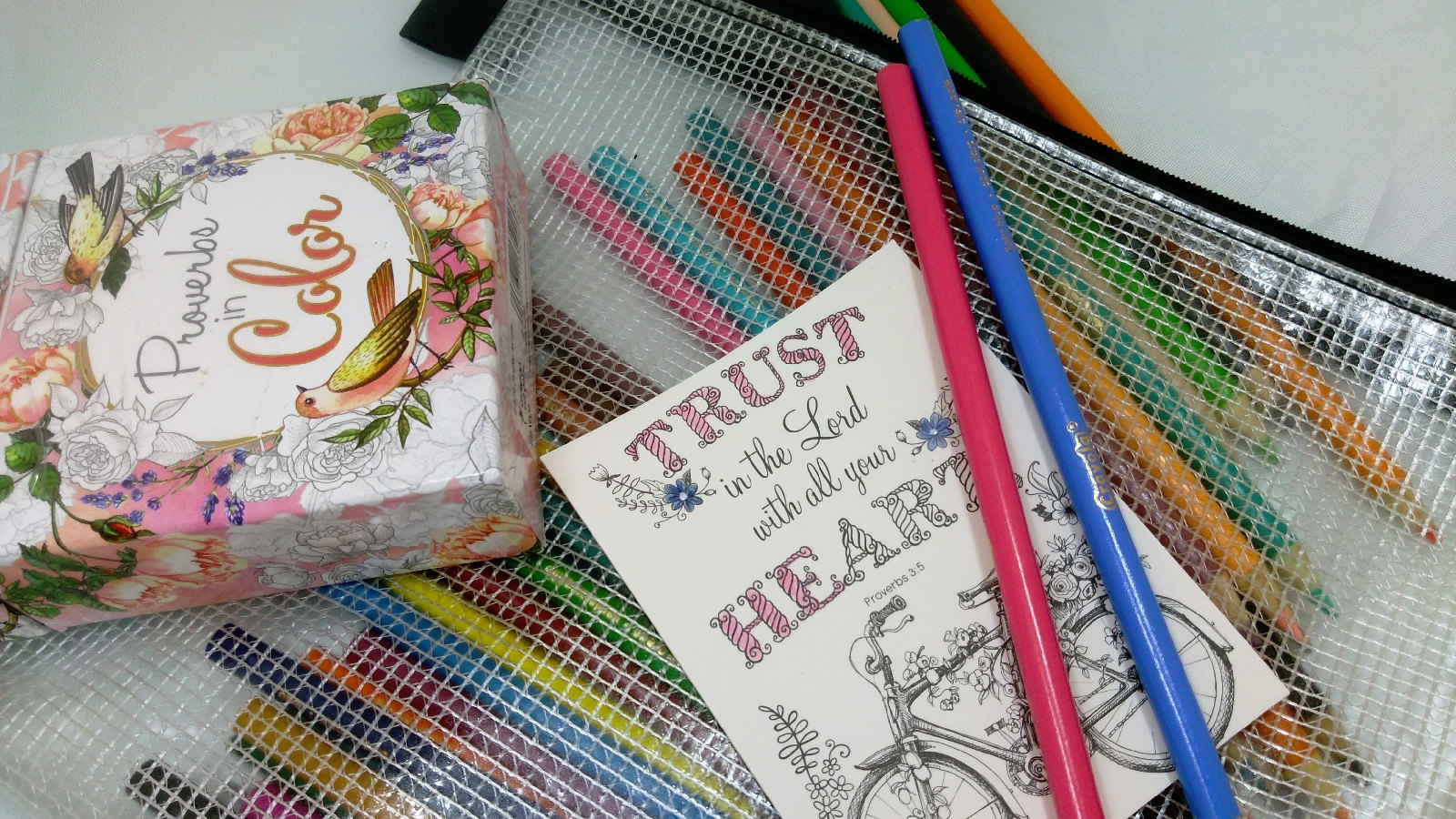 This is another portable and easy kit to put in a day bag. While the kids are coloring, sometimes I will join them.
Don't Stress
As you begin to put together your own self-care/pause kit, don't be afraid to think outside the box. This pause kit is for you. Make it meaningful and something that will enable you to feel recharged.
If you would rather have someone else put a pause kit together for you, A Beautiful Pause is here to help. Contact us through email at abeautifulpause@gmail.com, and we will do our best to assist you.