Work has been going on behind the scenes to produce some new products for the shoppe. Each product takes a while because we want to test it thoroughly before marketing. Then it takes a bit longer (or a lot longer) to find all of the packaging and create the labeling. I really never had any idea how much work went into a single product until I started A Beautiful Pause! And let's not even discuss what it takes to list something online! Whew!
BUT...
The work has been done, and I can finally introduce to you a couple of new items that are now both in the White Bear Lake shoppe and online.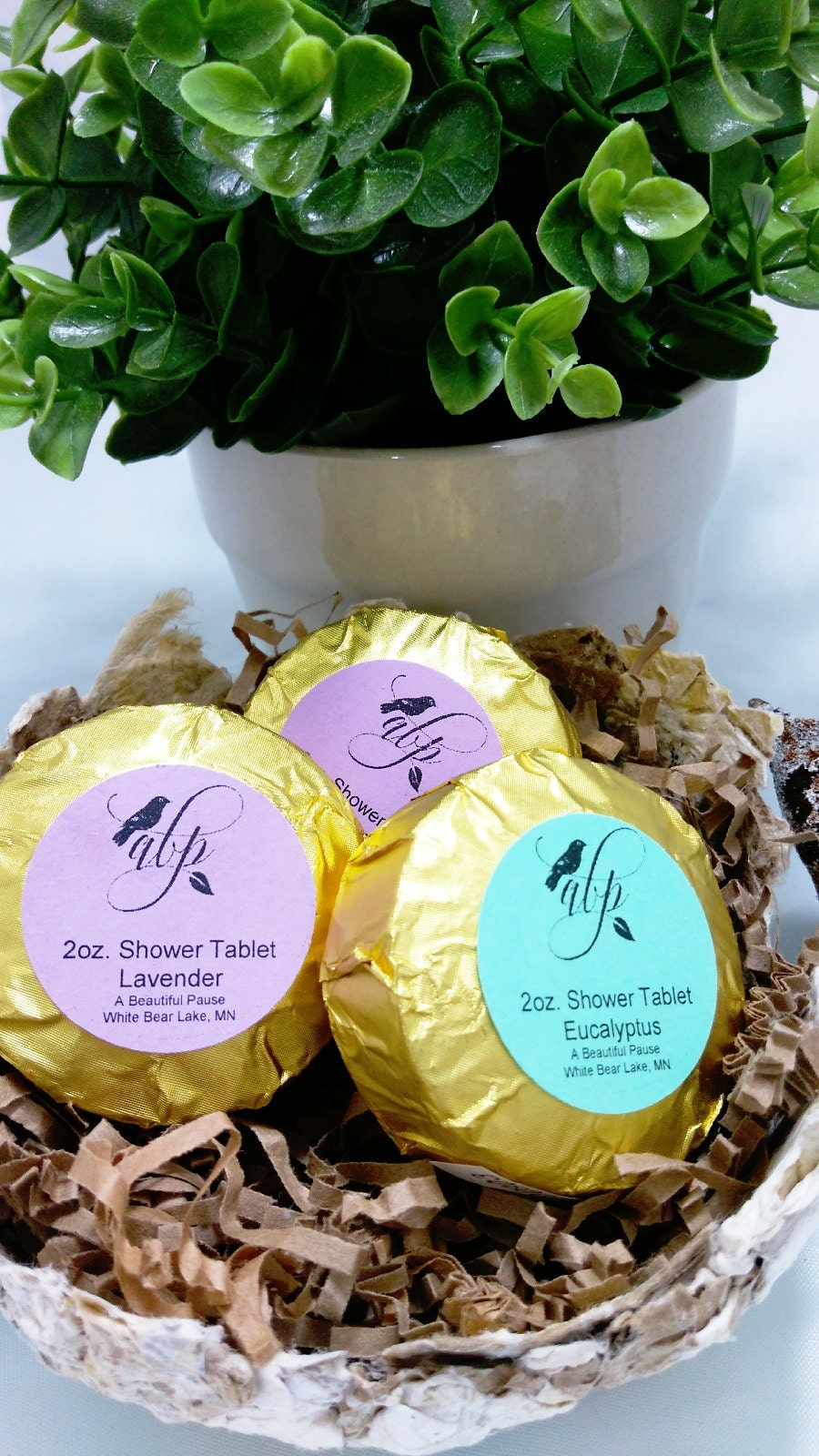 Shower Tablets
Many customers indicated that they loved the idea of bath fizzies or truffles, but they either don't prefer baths themselves, don't have time for baths, or don't even have a bathtub in their house (yikes! I wouldn't survive!). So we began working on something special for the shower. After months and months of work and reformulating many batches that I was not completely pleased with, the eucalyptus shower tablet finally gained approval.
So let me tell you a little more about shower tablets. They are sort of like a fizzy for your shower. Placed on the floor, toward the back of the shower out of the direct spray, the tablet gets a little bit wet. The water activates it and releases the essential oils. The oils are then carried by the steam of your shower to make it a delightful spa-like experience. By keeping the tablets out of the direct flow of water and by placing them in the soap dish to dry between showers, I get two to three showers from each one.
Currently, ABP sells two choices of fragrance, eucalyptus, as previously mentioned, and lavender--with a third in the development process, but ready to be marketed very soon (I think). The third scent may even be ready within the next week. The third is a blend of peppermint, lavender, and lemon.
Oh, are these delightful! They've really upped the shower experience, making it feel like a real luxury! Even my husband likes the eucalyptus, as well as the peppermint/lavender/lemon shower tablets, because they aren't very "girlie" smelling.
The eucalyptus is wonderful for winter woes, and the newest blend is perfectly matched for spring, summer, and fall pollen-inducing sorrows. And, of course, lavender boasts of its nighttime benefits.
Which then leads me to the next product...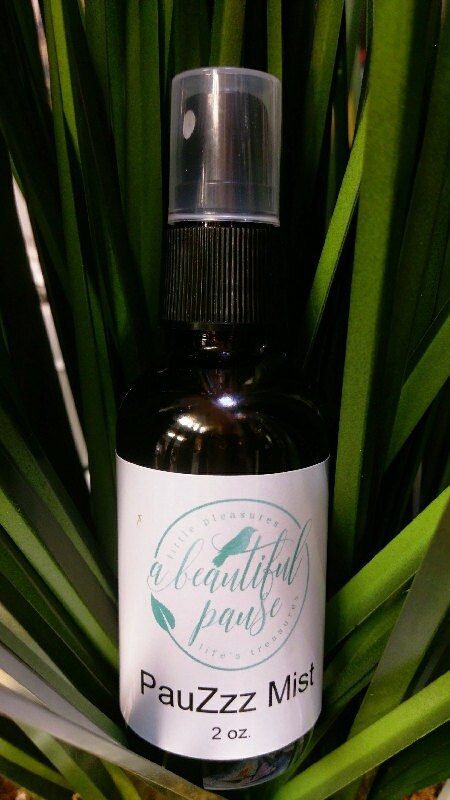 PauZzz Mist ™
I've been using PauZzz Mist™ for over a year, but there have been so many other things to work on that I didn't get around to creating labels for it and bottling it for sale until now.
The mix of essential oils and other ingredients are combined into a bedtime spray. The calm, relaxing mist can be used on your pillow, your sheets, your blankets, or sprayed into the room. Packaged in 2 oz amber glass bottles, they are convenient enough to pack in your purse, suitcase, or carry on for travel also.
Currently, lavender PauZzz Mist™ is in the shoppe, with some other blends soon to come. If there is a particular blend you would like to see, leave a comment or send me an email. I would love to hear your ideas!
I have a few other new products also, but I'll save those for another time.