Variety is the theme of my song. Doing the same thing over and over just bores this gal right out of her noodle. So it was extra exciting yesterday to take ABP on a field trip to teach papermaking! I was honored to be asked by the Community Education ISD 622 to participate in the Park n' Play event at the Oakdale Nature Preserve. The weather couldn't have been better for all of the activities taking place! What made this opportunity superb for our paper making was that the participants were given the freedom to collect nature items to add to their paper. The results were outstanding.
Come have a look.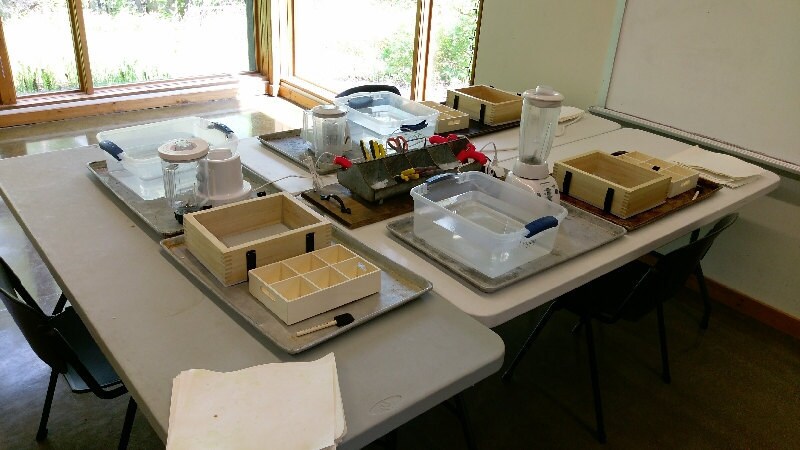 Set up, ready for participants to arrive. Currently, ABP is equipped with six paper making stations. All six stations were filled with quick learners who experimented with various methods of making beautiful sheets of paper.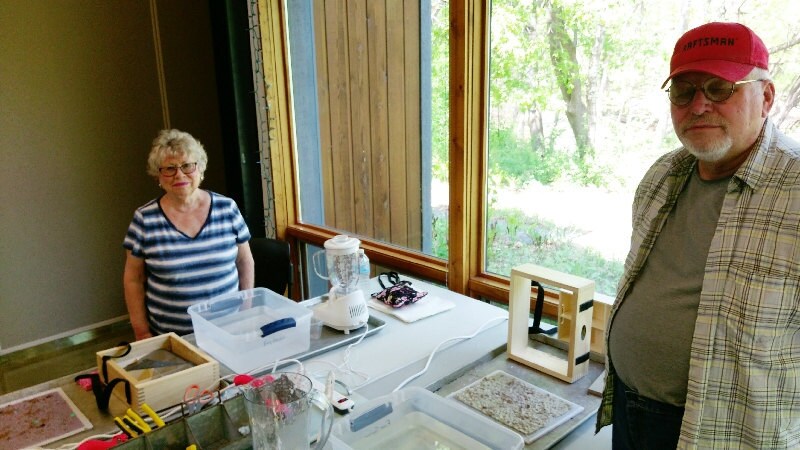 Ready, set, go!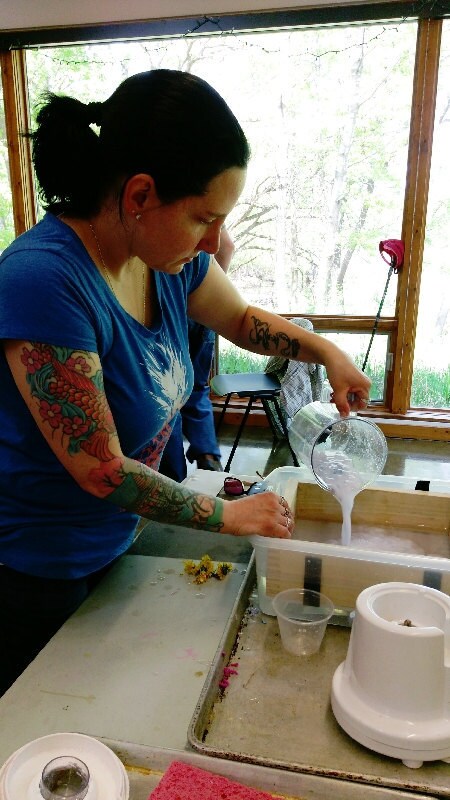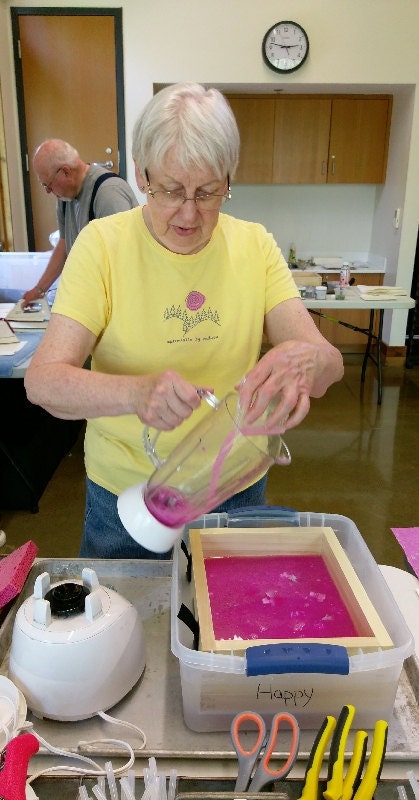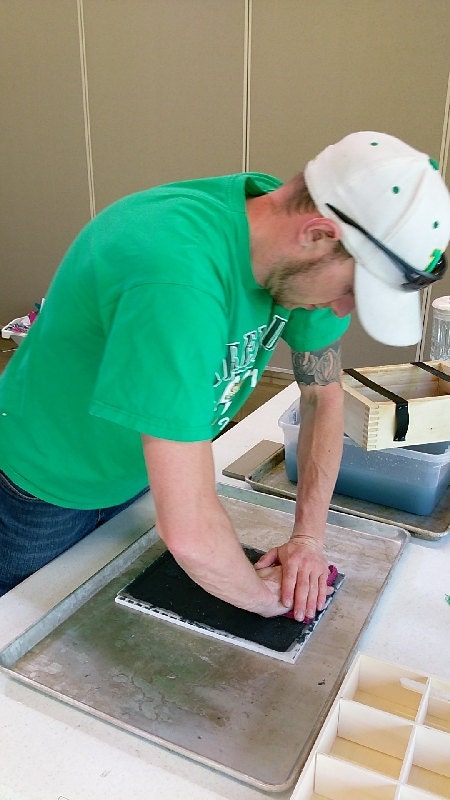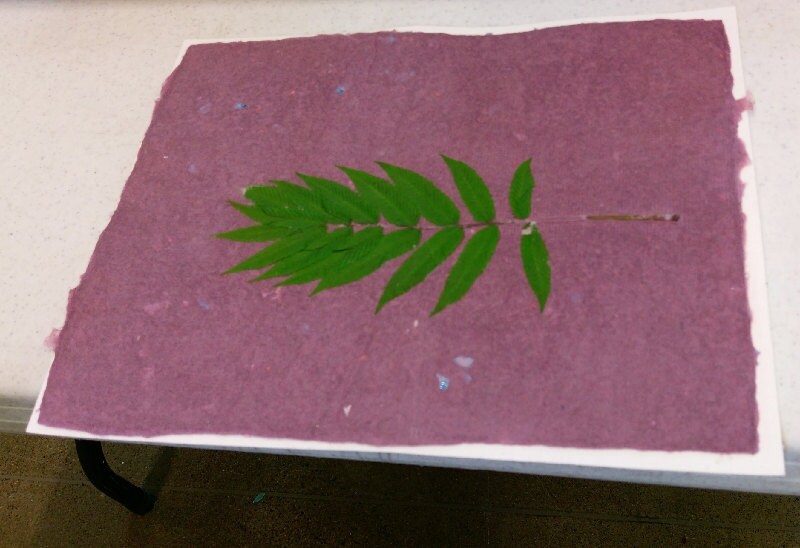 Nature imbedded into the paper. It was more difficult than it appears. It took four or five tries to get the greenery to imbed into the pulp and to lay correctly, but persistence paid off.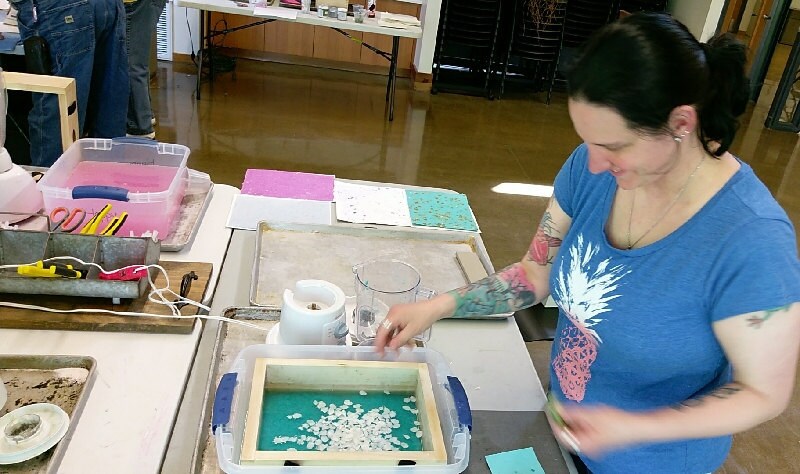 Flower petals sprinked into the pulp for a beautifully customized piece of paper.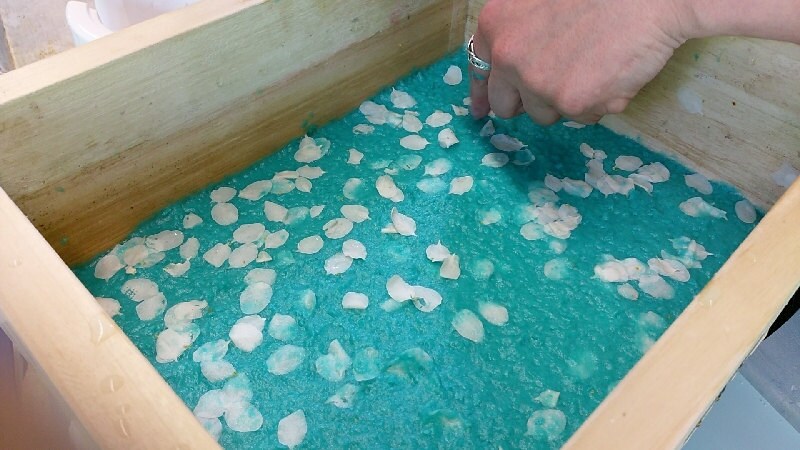 Everyone had the opportunity to use their paper to create a nature shadow box, adding in items collected from their nature walk and supplemented with items brought by A Beautiful Pause. Most chose to only make paper. However, a participant used her creativity to make a very lovely display.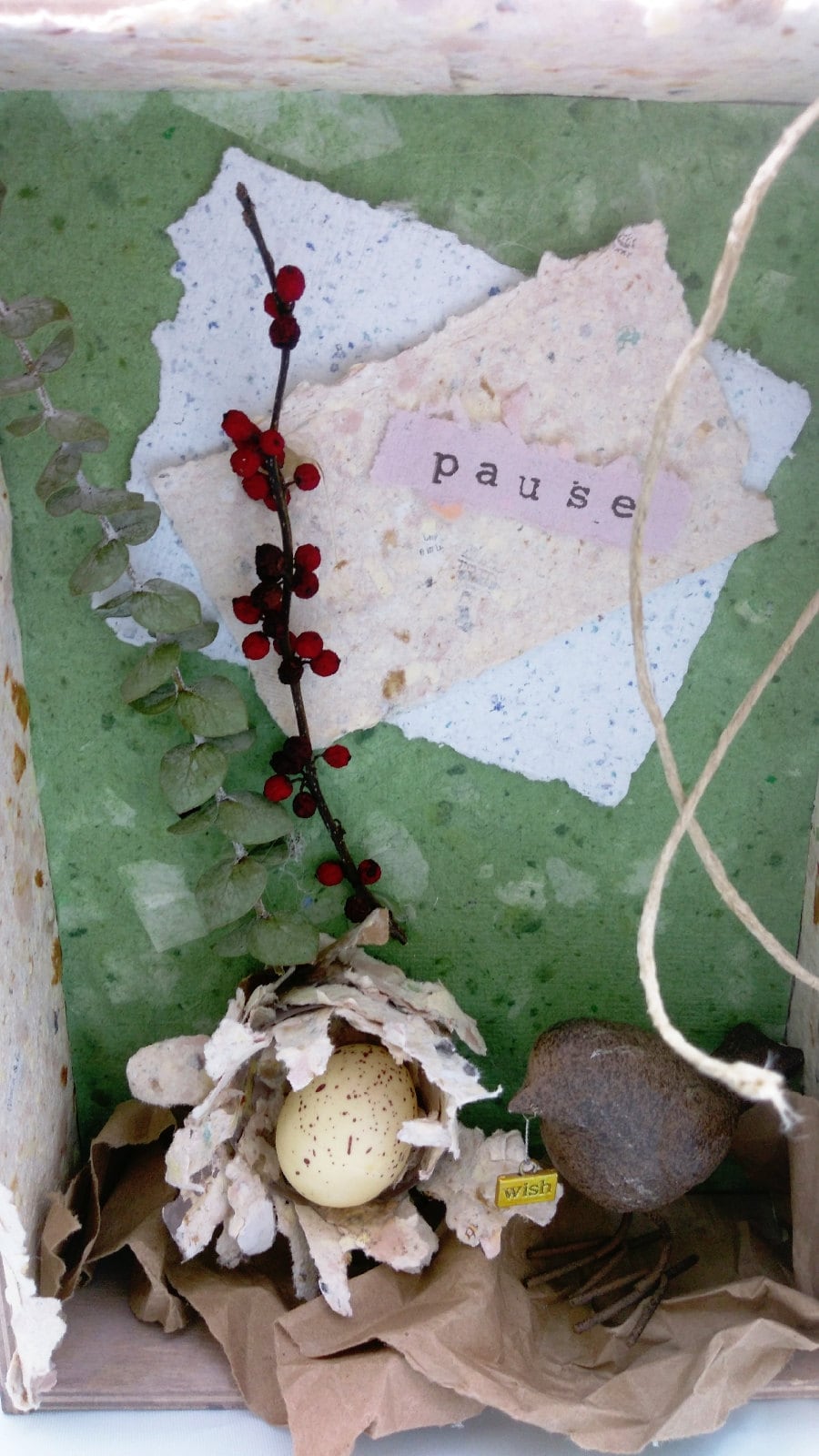 This was a box that I made during the winter with the few pieces of nature I found in the studio.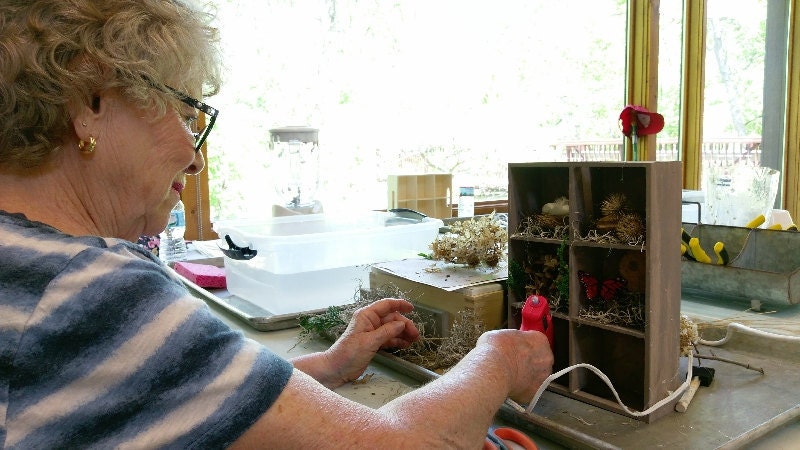 Creativity hard at work.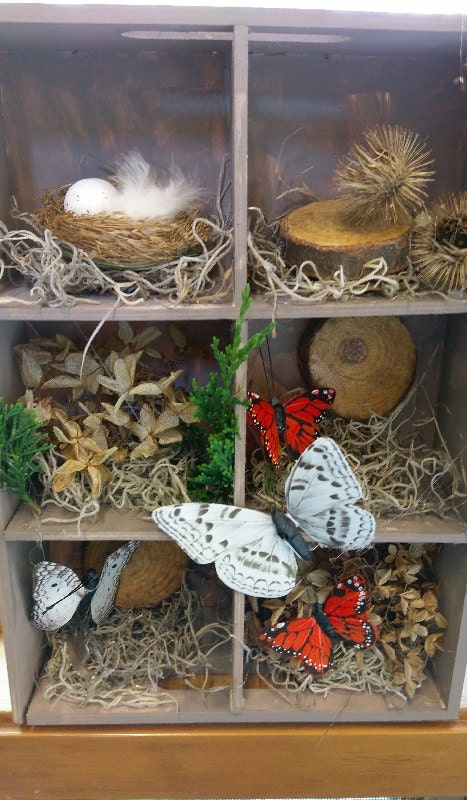 And then this made by one of the participants yesterday...Look at the results! So, so beautiful!
Many, many thanks to those who organized the Park n' Play event and invited A Beautiful Pause to join in! I look forward to doing it again next year!